This year I am really looking forward to using the Foodie Pen Pal to get some treats I can't find out here in Japan! If you have never heard of
Foodie Pen Pals
, it is a monthly exchange hosted by Lindsay over at The Lean Green Bean! You are paired up and send your partner a small package with some food stuff: local, themed, healthy, treats- you all pick!
This month was another victorious month when it came time to open my package! The weather is still cold enough that I was able to ask my pen pal for some Justin's peanut butter cups. They were such a delicious treat that Gene and I would pick up every now and again when we were at Sprouts or Whole Foods, and they are nowhere on this island. After a quick stop through customs, my package was waiting for me at the post office and I couldn't have been happier! Not only were there some peanut butter cups inside, but various other treats as well!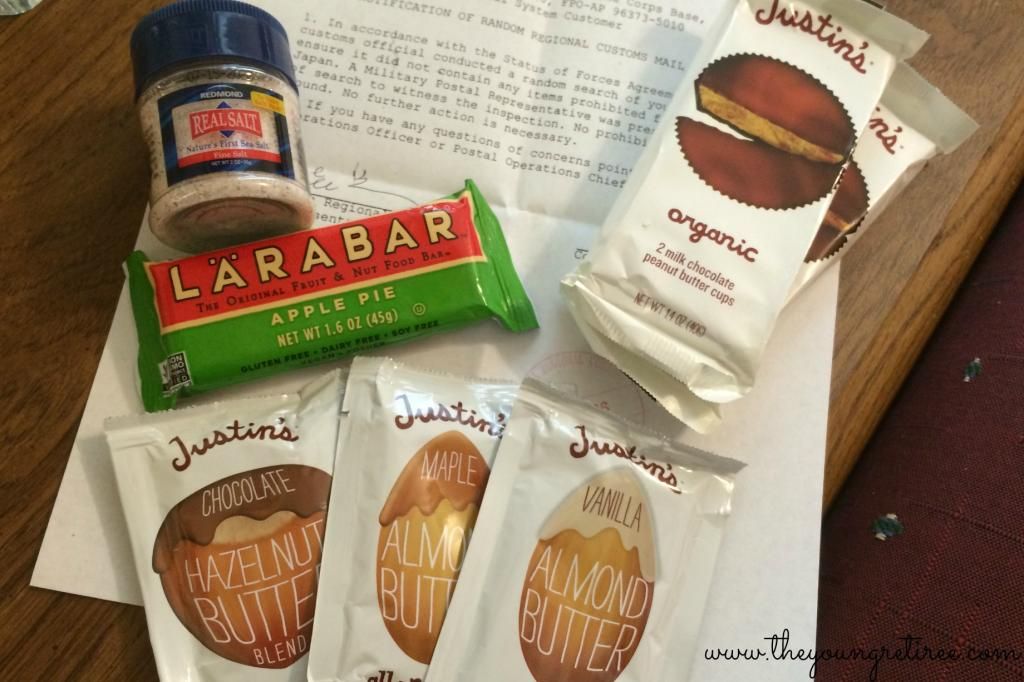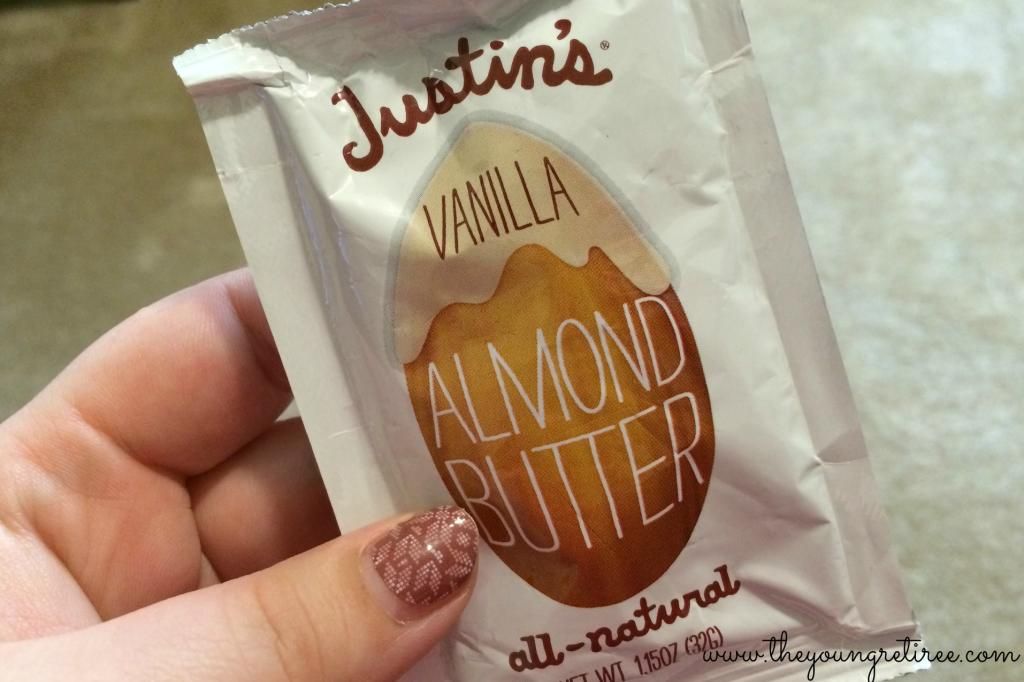 VANILLA ALMOND BUTTER?!?! You guys, I didn't even know this was a thing. Maybe I knew and I just didn't remember since we can't get it out here, but either way- this stuff is amazing and I immediately went online and ordered some! I love these little packets because they're a single serving (so I don't end up eating a spoonful... or ten... too many! The chocolate hazelnut is like nutella, only a million times healthier, with such better ingredients!
I lucked out because the apple pie Larabar is one of my favorites! Isn't it funny, we've only been here 6 months and I already forget about things! Larabars were a staple in my purse back home- I picked some up every time we went to the grocery store! I don't see them, so I don't think to pick any up, and I didn't realize how badly I've been missing them until this package! YUM.
Of course: SALT! It's so nice to have real sea salt when it comes to time to actually use it. We use it sparingly- mostly only on tomatoes and avocados! I'm so happy to have some of this back in my pantry!
I don't think Susan (my partner) has a blog, so I'll share real quick what I sent her as well:
If you follow me on Instagram, you will know TacoRice is one of my favorite things ever. I included a kit which comes with the meat (in a foil pack, that you heat up) and hot sauce- just add rice, cheese, lettuce, and tomatoes for a yummy fish! I also included matcha (green tea) and strawberry KitKats, pocky, and some awesome little chocolates that are like shredded almonds formed into sticks and dipped into milk chocolate... they're delicious, whatever they are! Here in Okinawa, they are really big on using your own grocery bags, so I included one and of course: chopsticks!
If you want to sign up for Foodie Pen Pals, hop on over to Lindsay's blog (by clicking the foodie pen pal banner above) and get signed up before the 4th!