This week has definitely proven to be a fun week of stepping out of my comfort zone! Pedis at an island favorite yesterday and sushi at an island favorite today! I went on a fun adventure with some of the ladies in N.I.O.S.C. today down to Naha (about 45 minutes or so away from us up North) to learn all about a Japanese Tea Ceremony! (
I promise I'll share all about that once I go through all the pictures and pick my favorites!
) Afterwards, we went out to lunch at a restaurant called Gen that everyone raves about. (
It should be noted Gen does not literally translate to "great sushi."
) There was a variety of foods available: yakisoba, soba, salad, various rice dishes, and of course: SUSHI! I am not a sushi person at all, y'all. I just can't do it... or can I? I don't like
fishy
sushi, but I'm learning there are tons of other kinds out there and today I tried one!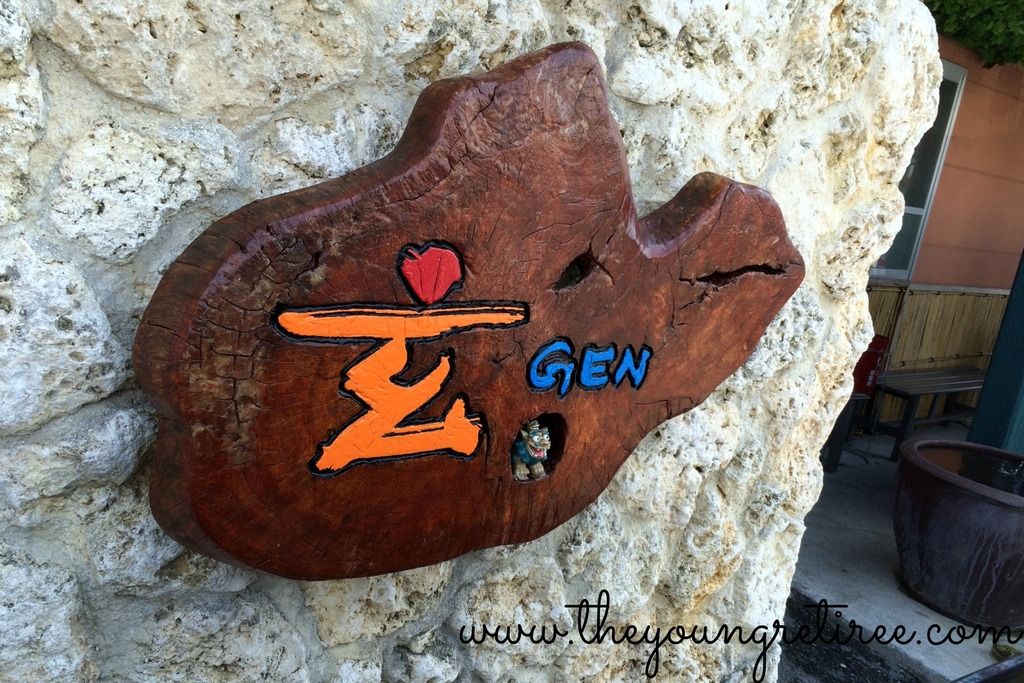 Gen is located outside of Camp Foster, one of the Marine Corps bases on Okinawa, and is a tiny little "hole in the wall" restaurant. I've passed it a few times but have never been in, because, hello- I don't do sushi, and that's all I had heard about them! I had heard on Instagram that they had something called a "Mexican Roll" though, so when it came up as a suggestion for a lunch spot on our way home, I happily 2nd it thinking today was going to be the day I tried it!
When you pull up to Gen, they have the cutest collection of Sisha dogs on their roof! I could tell by that alone that this was going to be one fun place, and somewhere I would have to bring Gene!
There menu is out of this world, and I don't care how picky you are- there will be something on there for you to love! Look at all the food our group of four ordered: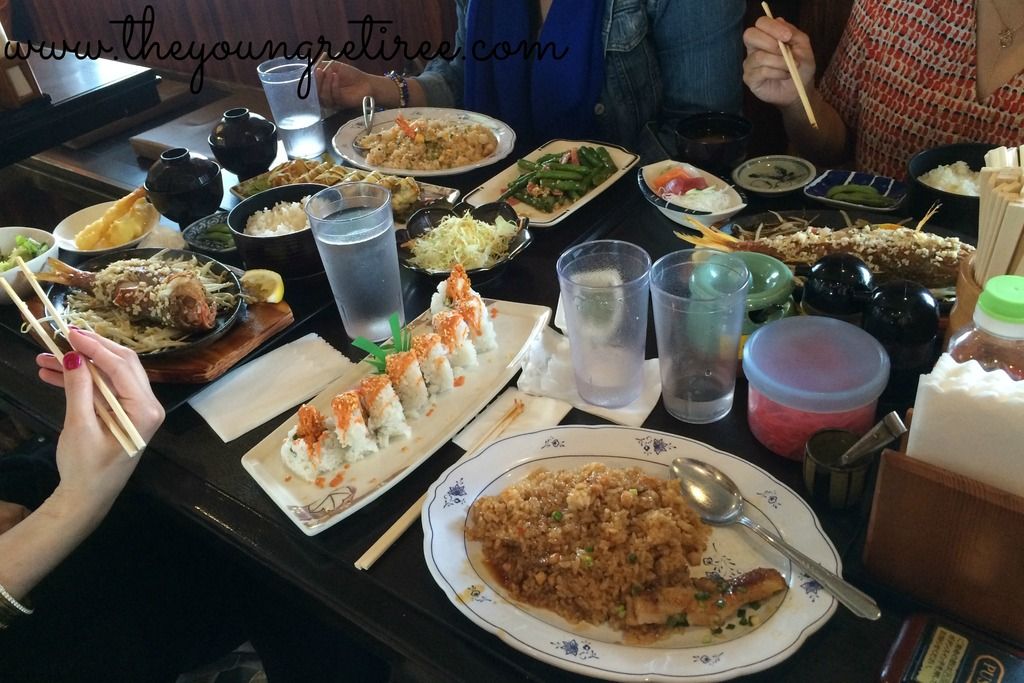 Kind of working clockwise from the top left, there was a Godzilla roll (which had eel, and octopus I think?), fried rice, asparagus and bacon, a garlic butter fish platter with sashimi, a chicken teriyaki rice plate, Mexican roll, and another garlic butter fish platter with tempura. In that bowl in the middle of the table *was* little fried cheese triangles. They were yummy! I had the chicken teriyaki bowl and Mexican roll!
In Japan, it's totally cool to just pick up your sushi with your hands!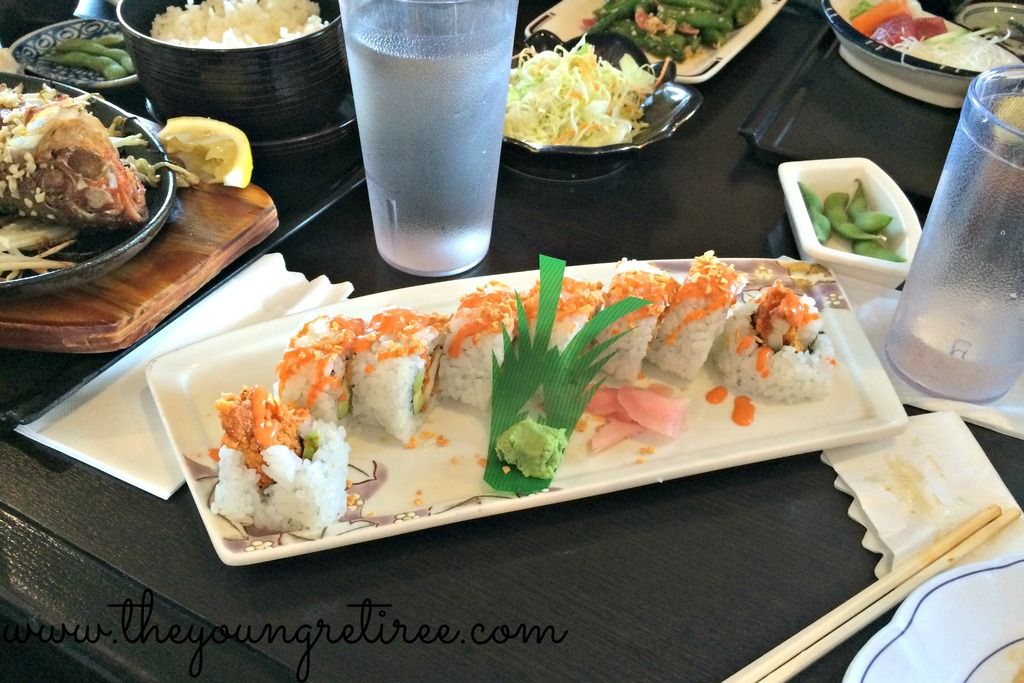 The Mexican roll was filled with a fried chicken breast strip, avocado, and cream cheese, then drizzled with a kind of chipotle type dressing. IT.WAS.DELICIOUS. I'm already thinking of how soon I can go back! Is tomorrow for lunch too early?! I think Gene has the day off, so don't be surprised if you see us there when they open! It would only be fair, since I brought him home some Mexican roll pieces, but he didn't get back to the island early enough to enjoy it before I ate it for dinner.
I never thought I would be the kind of girl who really got into Japanese food- before we moved here, there was nothing about it that interested me, but the more I adventure out with my friends, the more I am finding that Japanese (and more over- OKINAWA food!) is where it's at! I just heard that my lover, Anthony Bourdain, is filming in Okinawa this weekend for an episode of
Parts Unknown
. It's no wonder- the food here is amazing, and while I doubt he'd find himself at Gen, I know I will be there many more times before we leave this island!
What's YOUR favorite Sushi Roll?!