One of the things on our 101 in 1001 Okinawa bucket list was to try 10 Starbucks drinks not available in The States. When we first got here we went to Starbucks and were pleasantly surprised to see that while not all of the drinks we were used to getting in American were available, there were treats sold here that were new, exciting, and Japan (or greater Asia?) exclusive! We knew we had to make it a goal to try some of them! We have since learned they come out with a new drink EVERY MONTH, and so we have updated our goal to try the monthly offerings, every month! The saddest part of our goal is I can't use my gold card to earn stars on them! Everything else about it should be fun and delicious!
This month the drink was a shaken caramel custard + espresso drink. Pictures are good and fine, but when we realized there was no parking and we'd have to back on up and go through the drive thru, we decided it would be the perfect time to VLOG about our adventure! Here is our video of ordering and trying our drinks:
So, let me begin by saying I have no clue why in about 3 minutes I went from thinking it was a caramel custard to a caramel apple drink. I was pretty adamant about it, and gracefully acknowledge I was wrong. I have apologized to Gene. He deals with that quite often as I have really been struggling with short term memory lately!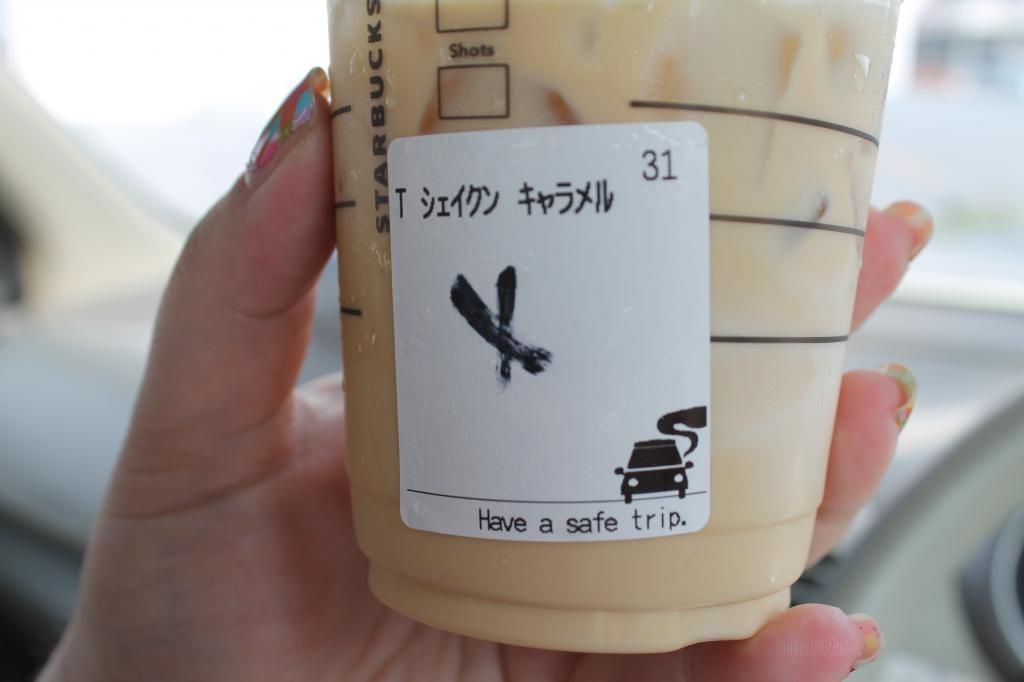 How cute are their order stickers?!
I'm pretty sad it's the end of the month and we just got there, because this drink was delicious. Mine, after all, did not have coffee in it, I think it was for sure just the caramel taste. I can't wait to see what next month has in store for us as we make our way down to trying it out! I tried looking online but couldn't figure out what it was going to be... if it's coffee, count me out, but if I can get it without coffee, count me way in!