Oh you know, nothing all too glamorous is going on in my life, but I still felt like I should stop on by and say hello, because I miss you, my darlings! I have a very awkward scab forming on my wrist that is making me a little self conscious. I mean, you can barely see it, but WHAT?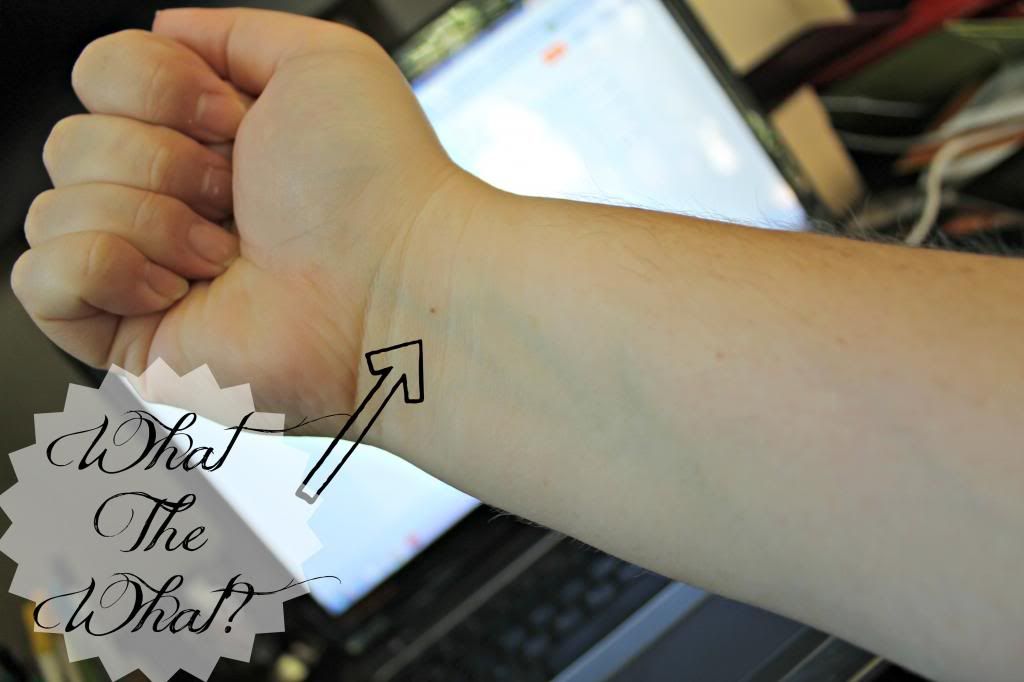 Can you even see it in the picture? It's a perfect little circle of a hole right there over my vein. It's almost as if I stabbed myself with a mechanical pencil, except I'm right handed and it's on my right wrist. I'm inclined to believe it's from some kind of bug, but I don't remember a actual bite, and now it's more kind of just... there...? So there's that going on this week.
Also: I am in day 4 of my
21-Day Sugar Detox
! I'm finding we obviously eat more sugar in our days than I was willing to admit, even to myself! In just the first three days though, I'm sleeping better and feeling great! I have the confidence in myself to get through this and hopefully cut out sugary snacks for good! I'm talking to you, Red Velvy!
If you haven't been following along on
my YouTube channel
, I post (or try to!) a daily video blog over there! Here's what you might have missed:
If you like Spaghetti Squash but hate almost cutting your hand off to prepare it, I've got a secret for you here:
If you like seeing people wrecklessly record a video blog while driving like they're some kind of Kardashian, then I've got just the thing for you here:
And of course, the driving video was having a heck of a time uploading (and in fact didn't, until this morning!) so I recorded this little number in which I avoid a tangent about how badly I want sweat pants but do show you some non-Micheal Vick style dog fighting:
Anyone want to talk about how YouTube offers up three of your most unflattering shots to use as a thumbnail? You're killing me, smalls!
Other than that, this week is going slow and easy- no tantrums, no outbursts, no real bad lethargy. I'll be back tomorrow to tell you all about dinner out while trying to lose weight and trying to detox from sugar. It CAN be done, and I plan on doing it tonight!